Since end 2019 the Watt&Sea converters embed a Bluetooth chip that allows to monitor your hydrogenerator on your mobile phone.
Click on following icon to install on your iPhone :

And Android :

User manual
1. Please fill in the profile page with the informations of your hydrogenerator. Once done, you can choose to send it to us to register your product or keep it for further use. It will help us to provide you a better service in case you would need assistance, with all relevant infos already gathered.
2. Make sure Bluetooth is enabled on your mobile phone.
3. Within the app Watt&Sea, look for a device named CV-03-XXXXXX and connect to it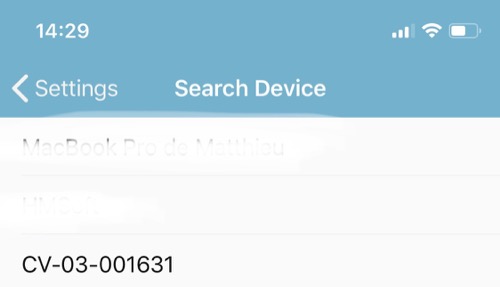 4. When successfull you will see the informations on the main screen.
5. You can enable the Speed Over Ground display from the mobile GPS chip. (This requires the Location function)
6. The app allows you to record the data in an history and offers the possibility to send it to us by email in case of you would need assistance